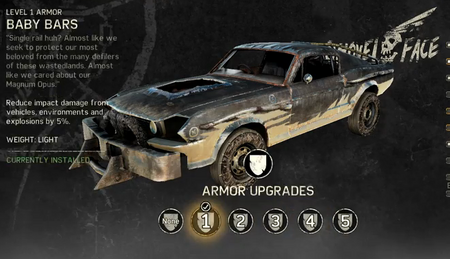 The Baby Bars is one of the Armor Vehicle Upgrades from The Garage in Mad Max.
Cost
[
]
100

Effects
[
]
Reduce impact damage from vehicles, environments and explosions by 5%.
Weight
[
]
Light
Description
[
]
"Single rail huh? Almost like we seek to protect our most beloved from the many defilers of these wastelands. Almost like we cared about our Magnum Opus."