Bantam Big Chief V8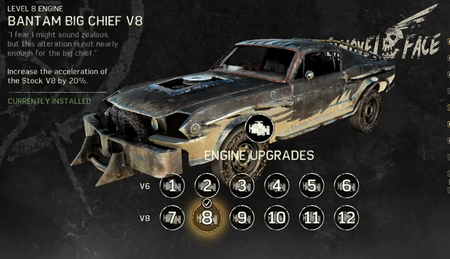 The Bantam Big Chief V8 is an Engine vehicle upgrade in Mad Max.
?

Increase the acceleration of Stock V8 by 20%.
?
"I fear I might sound zealous, but this alteration is not nearly enough for the Big Chief."
This version of the V8 adds a slightly larger, rounded-rectangular intake to the top of the supercharger block.