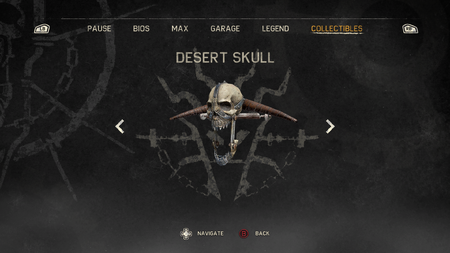 The Desert Skull is a Hood Ornament vehicle upgrade, from the Garage in the Mad Max' video game.
Description
[
]
"The desert skull! Gaping maw and horns of retribution! Stand back enemy!"
Cost
[
]
0

Effects
[
]
"Personalize the Magnum Opus with this hood ornament and gain an Attack Boost."
Upgrade Requirements
[
]