Molition Grill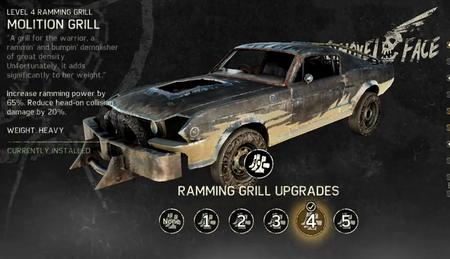 The Molition Grill is a Ramming Grill Vehicle Upgrade from The Garage in Mad Max.
900

Increase ramming power by 65%. Reduce head-on collision damage by 20%.
Heavy
"A grill for the warrior, a rammin' and bumpin' demolisher of great density. Unfortunately, it adds significantly to her weight."
Reduce Threat to level 2 in Gut Gash's territory to unlock upgrade.