Patrol Leather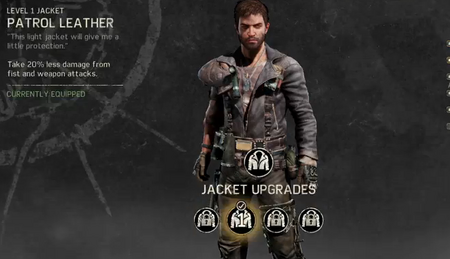 The Patrol Leather is a Jacket Upgrade for Max in Mad Max.
125

"This light jacket will give me a little protection."
Take 20% less damage from fist and weapon attacks.
Max is equipped with a leather Brando jacket and a shoulder pad much like his outfit in Road Warrior.