Shovelface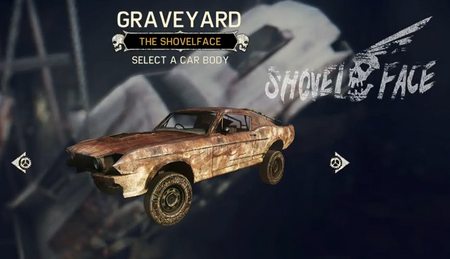 The Shovelface is a [[car chassis ]] Vehicle Upgrade from The Garage in Mad Max. It is based on a 1967 Shelby GT500.
It can be found in Jeets land or in the Buzzards lair at the beginning of the game.
Change the body type of the Magnum Opus to the Shovelface.
"Spy the sacred body called the Shovelface. I think the Magnum Opus would look good in it!"