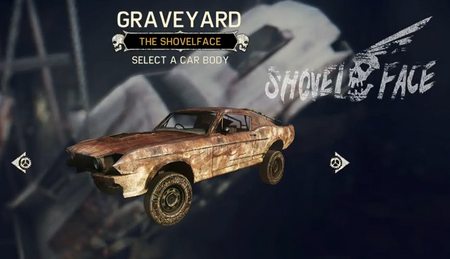 The Shovelface is a [[car chassis ]] Vehicle Upgrade from The Garage in Mad Max. It is based on a 1967 Shelby GT500.
Location
[
]
It can be found in Jeets land or in the Buzzards lair at the beginning of the game.
Effects
[
]
Change the body type of the Magnum Opus to the Shovelface.
Description
[
]
"Spy the sacred body called the Shovelface. I think the Magnum Opus would look good in it!"
Gallery
[
]