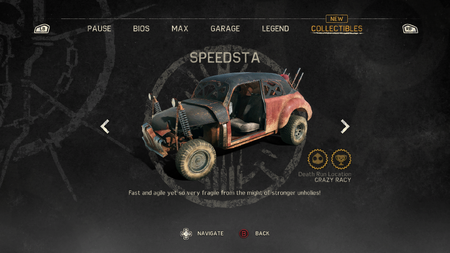 The Speedsta is the main vehicle driven by the Roadkill faction. It is commonly seen around The Wasteland in the Mad Max video game. It is one of the few 4 cylinder engine cars in the game.
Locations
[
]
The Speedsta can be seen parked in Roadkill strongholds.
Description/specification
[
]
It is a two seater vehicle that has two more armored versions, the Plate Speedsta and Toughnut Speedsta.
Gallery
[
]