Speedsta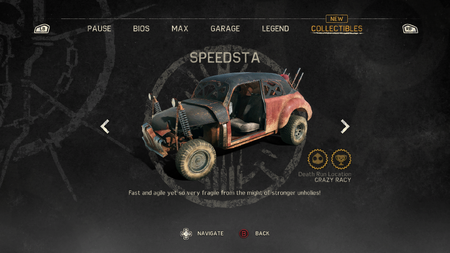 The Speedsta is the main vehicle driven by the Roadkill faction. It is commonly seen around The Wasteland in the Mad Max video game. It is one of the few 4 cylinder engine cars in the game.
The Speedsta can be seen parked in Roadkill strongholds.
It is a two seater vehicle that has two more armored versions, the Plate Speedsta and Toughnut Speedsta.